Handshake by Shopify – Wholesale Marketplace
E-Commerce
Shopify
News
5 Mins
Meet Handshake, Shopify's wholesale marketplace with bulk product retail. See how Handshake stocks storefronts with trendy items from other reputable sellers.
Handshake by Shopify – Wholesale Marketplace
Powered by Shopify, Handshake is a Shopify approved online wholesale marketplace that connects wholesalers, handpicked by Shopify themselves, and retailers. Shopify's Handshake marketplace allows retailers to discover other businesses and their products. Let's take a deep dive into Handshake's many facets and features.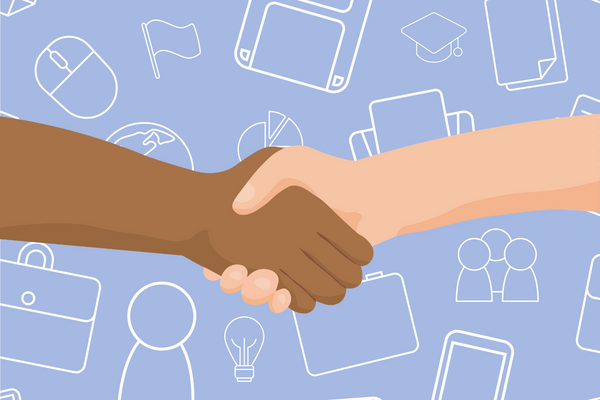 Handshake Shopify Wholesale
Wholesale refers to businesses that sell products to other businesses. Ultimately, the product still ends up in an end-user's hands, but not through the wholesaler's transactions. Instead, on Shopify's Handshake Marketplace, wholesalers will sell products in bulk to those in the retail industry, with the cost per product being far lower due to the high quantity. Wholesale selling is often more devoid of customer experience and features far less competition, at least when compared to a retail transaction.
With New Arrivals catalogs and weekly emails showcasing the new and unique products that are being made available to the store, Handshake aims to provide a platform that will provide exposure to all sorts of business and allow them to grow. Handshake by Shopify is aimed at making business operations more streamlined.
Handshake by Shopify: For Buyers or Sellers?
Generally speaking, wholesale can be very beneficial for many types of businesses. Retailers who purchase wholesale are often able to provide more options to their customers, because they're stocking products beyond those they create. This builds a bigger brand name and gives them reliability from a customer's perspective. Think about large retail companies like Target or Walmart in the US, and Tesco in the UK — not everything is produced by them, but you know that visiting their store entails choosing from items by popular household names while also having access to those created by company-specific brands, like Target's Made By Design™.
So, is Handshake for buyers or sellers? Simply put: yes. Shopify calls Handshake a "game-changer" for all parties involved. For stores looking to give their inventory selection a more full-bodied appearance, they're capable of sourcing unique and quality products through Handshake. For suppliers, products can be listed in Handshake's searchable directory, putting commodities into the hands of retailers with ease. Sellers also get the ability to list their own business on the platform ad reach out to a large number of retailers. With this, Shopify Handshakes acts a hub for online wholesaling, that connects both wholesalers and retailers.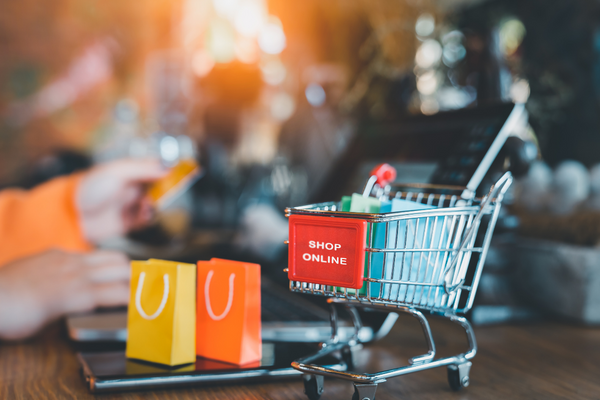 Dropshipping with Handshake
If you have been thinking of finding products to dropship, Handshake has an excellent selection of vetted brands with good quality products so you can get started with dropshipping straight away. Although please note that Shopify's Handshake does not offer automation.
The Benefits to Handshake by Shopify
Increased Sales. Handshake provides the buyers a curated look book of products, which allows the customer to access the better products faster with the help of smart search and filtering, which helps in securing more sales.
Unique Brand Products. Handshake's handpicked and curated shops, that stock up on in-trend items that the customers want. With the handpicked shops the product presented are all unique, supplied from distinctive makers.
Meet the Makers. The Handshake's platform allows for the users, both sellers and retailers to form relationships, where people can directly interact with independent creators who have in-depth knowledge of the products and the market.
Free Entry. The cost of entry for retailers on Handshake is free. Moreover, Handshake takes no commission from its retailers – no matter how many sales the retailers make Handshake's take no commission for them, allowing the retailer to scale their sales without the fear of scaling fees.
Business Management on Shopify. Handshake being a Shopify product, allows the suppliers to manage their business under the same ecosystem and backend of the business as it is on Shopify. A streamlined system allows Handshake to directly reflect the retailers' Shopify products.
Approved Retailers. Handshake makes sure the retailers are genuine and is aimed towards creating a long-lasting relationship between the brands and retailers. This is achieved by making sure the retailers that sign up on Handshake are authentic. The authenticity of these retailers on Handshake is maintained through the use of a reseller ID, a mandatory identification document provided to retailers for the purpose of joining and buying on Handshake.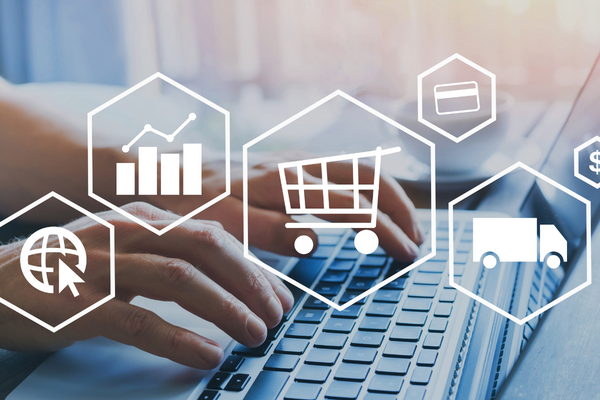 Handshake by Shopify: Upcoming Changes
As of Fall 2020, Handshake is transforming from a directory to a full-service marketplace. Currently, sellers are capable of creating customisable profiles for their business on Handshake, providing a list of products for retailers to browse. From there, retailers who wish to make a purchase contact a wholesaler using the information added to the wholesaler's Handshake profile. This involves a wholesaler creating a draft order through Shopify admin, sending an invoice, and awaiting payment authorisation — all things considered, a lengthy process.
Switching to a full-service marketplace means that retailers and suppliers will be able manage their orders and process payments directly through Handshake, as opposed to contact occurring through external avenues. This change insinuates the platform's solidification, showing that Shopify is ready to make Handshake's wholesale aspects a long-term part of its company.
Is Shopify's Handshake Market available outside of the US?
With all the benefits of Handshake, it can almost sound too good to be true and unfortunately, that's because of one large downside: it's not international. As it stands, Handshake is available only in the United States. We too were disappointed at the lack of accessibility to the platform, though Shopify notes that they hope to expand Handshake globally in the future.
Improve Your E-Commerce With Radiant
Enlisting your business on a wholesale directory adds exposure to your e-commerce store. Listing your business this way on Shopify increases the success of your company. You can increase your company's visibility even more by working with Radiant. Our agency provides many services to help your business succeed, including creating an exceptional storefront.
Our team of experts puts the focus on conversion and data-based design, providing the site you need to outsell competitors. Get in touch with us today for custom Shopify builds, brand identity establishment, growth optimisation, support services, and digital content. The future of your company awaits, and Radiant will help you get there faster.